I'm pissed off. I'm so angry I can hardly sleep at night. I am angry at what those in power have done to our country. We're encouraged to be afraid, to cower under the covers and behind plastic wrap and duct tape. So many people in our country have done that, and in return, Bush and his administration have stomped all over the American flag.
Check out these pictures. Click for the full page on Yahoo.
Ladies first.
Then the man who calls himself president. Make sure to get your foot right on the flag, George!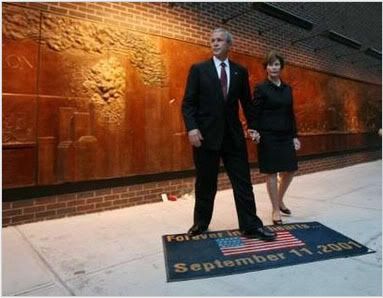 Stand on it for a while, so everyone sees what's under your feet.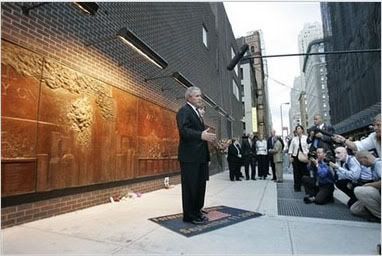 Husband and wife, trampling the flag together. Isn't that nice?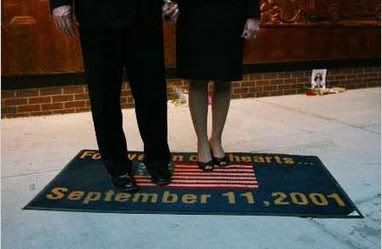 There was a
court case
in which the Chicago City Council passed an ordinance against desecrating a flag by stepping on it. The ordinance was ruled unconstitutional, because the judge found that stepping on the flag was protected speech, saying "when the flag is displayed in a way to convey ideas, such display is protected by the First Amendment."
I'm not saying we need an ordinance or a constitutional amendment to protect the flag from being stepped on by George Bush. It's protected speech. And it's very, very clear what he's saying.